Mark Anthony Fernandez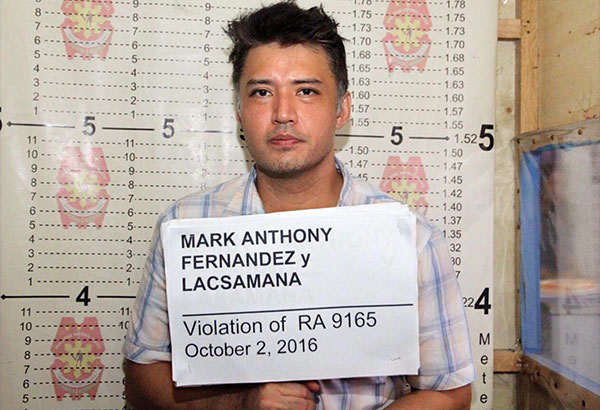 Another celebrity who got involved into drug activities is none other than, Mark Anthony Fernandez. He is the son of the late actor Rudy Fernandez and a political-aspirant Alma Moreno. He has been into showzbiness for a long period of time, and yes, this is not the first time he has been involved with drug-related activities. He has been into drug rehabilitation for two times already, and he seems to cannot move on from it.
Just this September 2016, he has been arrested for marijuana possession after an attempt slipping past at a police checkpoint in Angeles, Pampanga. This has opened his previous cases and has subjected him to longer imprisonment. In his defense, he said that he only smoke marijuana to avoid cancer. This reason, obviously was not accepted by the authorities, and just put him straight into a crowded jail to pay for his mistake. According to his ex-wife, Mark really tried his best to change and be normal like any other man, but his linking to drugs is just so deeply ingrained in his system and she feel sad for him.